Liquor Store POS System
Retail POS solution curated & customized for your liquor store or winery.
Easily manage your spirits, wines, and other alcoholic beverages with a POS system that lets you seamlessly account for broken bottles, automatically notify of low stock, and provide detailed sales reports.
Looking for the perfect point of sale solution that helps you manage your liquor store like a pro? Let us help.
Built for your ever-growing inventory of spirits, curated just for you.
Your liquor store demands unique functions that are not provided by every out-of-box solution. With our extensive experience in the wine & liquor industry, we have curated the best solutions to help streamline your business and increase your bottom line. You need a POS solution that provides an easy way to verify age (ID scanners to avoid fakes), so you can avoid fines. How about a mobile device so you can scan the barcodes as you're stocking the bottles?
Better yet, all systems we provide comes with our industry-leading, local on-site support.


Liquor store optimized inventory solution.

Seamless age verification system.

Mobile hardware for hassle-free inventory process.

Local support & training in over 50 cities.

Set up an online shop with e-commerce integration.

Integrate with accounting software (Quickbooks, Xero, etc.)

Curated for your business size and requirements.

"POS.com has been an integral part of our growth strategy as we've reached over 100 stores. They've provided consulting as well as deployment service in areas like POS, eCommerce, OMS, and CRM. They were able to coordinate integrations from different vendors to allow our customers a seamless omnichannel experience."

Bob Dwyer, CFO of J. McLaughlin


POS.com saves you time by doing all the legwork on finding you the best POS system for your specific business needs
Why waste time trying to look for a point of sale system that may or may not work for your liquor store or winery? Why not let us take care of the hard work so you can get back to what matters most in your business. From installation to support, we make sure your system is set up right and stays that way throughout.
Liquor Store / Winery POS Feature Highlights
Stock Management for Liquor Merchants: Every sale is reflected in your inventory accordingly. This is essential to know which items require restocking. In addition, alerts for shortage of items can be created in the inventory management system, so that you can reorder in time, ensuring that you never go out of stock, not even your fast-moving items!


Customer Centric Inventory Management: Items can be grouped into categories based on various aspects such as the originating country, liquor type, manufacturer, etc. so that customers can be served faster based on their preferences.


Special Order Creation: Suppose you do not have what the customer is looking for, you can always recommend something you have in stock, based on their purchase history stored in your liquor POS system.


Loyalty Programs: Reward your loyal customers with custom discounts, promotions and gift cards.

No Downtime: Irrespective of internet connectivity, your retail POS system will be always up and running.


Adhering to Shipping Compliance: All shipping regulations will be adhered to by your liquor store POS, so you won't have to worry.


Track Your Sales Trends: There are a variety of factors that influence the sale of liquor or wine. You can track sales over a certain period of time and based on the sale of your items, you can plan purchases accordingly, resulting in better efficiency.


Complex Reports: Based on the advanced algorithms used, you can fetch reports on a realtime basis and you will be able to see store performance easily. Consider all the facts and figures in realtime, in order to make the correct decisions for your liquor store or winery.


Easy Age Verification: Verify customer's age easily with an ID scanner. This helps reduce any risk of accepting fake IDs and prevents potential fines.

Turn your iPad into a cash register with POS.com and options for Mobile Point of Sale – at POS.com we offer support for iOS, Android and Windows tablet devices.


Run your business from anywhere, at anytime and take your store with you when you need it with POS.com options for cloud based retail POS systems. Access your store from any device including PC and Mac.


Options for local liquor POS solutions as well, with POS.com support for PC and counter based solutions; freedom and flexibility to run your business the way you want.
Integrate to the processor of your choice with no long term contracts. Accept EMV payments and stop credit card fraud with EMV chip card readers.


Secure processing with PCI compliant solutions. Accept multiple payment types including Apple Pay and Google Wallet along with your own Gift Card solutions.


Omnichannel and Multichannel support. Grow your business and connect with your customers no matter how they shop with you. Our liquor POS enables you to offer multi-channel promotions, sell and redeem gift cards, and directly engage with your shoppers through targeted marketing.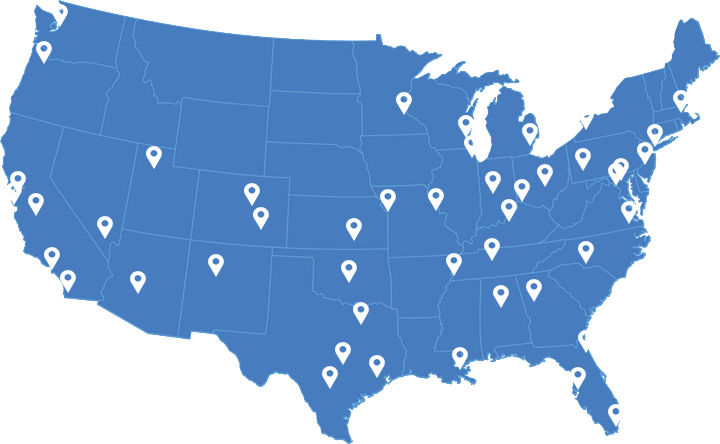 We provide unparalleled local support for your liquor store or winery - all over the country, in more than 50 cities.
We believe that just providing a Point of Sale solution is not enough for your thriving business. Our exceptional support system is industry leading and just like the POS system we provide, it's custom tailored to your business specific needs. It can be detrimental for your business if your POS system is down, so we provide preventative support along with quick and seamless replacement of hardware.
Desktop Point of Sale Bundle for Liquor Stores
Customized and curated retail software for your business

Rugged standard size cash drawer

Thermal receipt printer

Standard barcode scanner with optional mobile barcode reader

Installation and training package including configuration, setup and onsite support available

24x7 software and hardware support service available

Our systems are fully tested and properly optimized for liquor stores & wineries.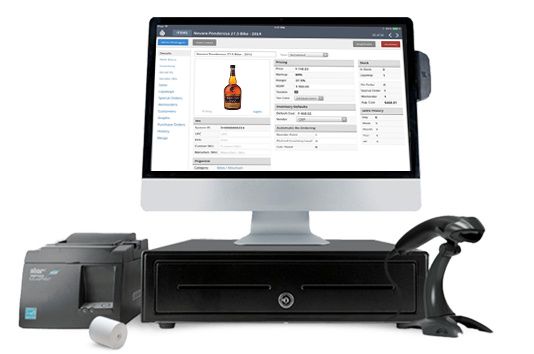 POS System for Liquor Stores
Let's get your liquor store/winery lifted off with the perfect Point of Sale solution.
Get in touch with a specialist
or call us toll-free at
+1 888-860-8988