Custom Bar POS System
Restaurant Point of Sale solution optimized for bars.
Focus on keeping patrons happy with great drinks. Leave the headaches of managing the bar, staff, and everything else to our customized POS Solution.
POS.com brings you the best Point of Sale solution for bars, with the functionality you need and the features you want.
Built to complement your restaurant business, built for performance and reliability, curated just for you.
With the POS.com solution built specifically for your unique business, you can be assured that you will have the right POS system for your bar. POS.com provides businesses like yours the full suite of solutions including: bar and restaurant point-of-sale systems, POS hardware, and all the service before, during, and after your system implementation.


Custom Functions & Features

Local Support & Training in 50+ Cities

Desktop and Mobile POS Solution

Accounting, Xero, Quickbooks POS Integration

For Your Business Size

"POS.COM has helped us to grow the from a small family business of one appetizing store, with little to no technology, to a smoothly run, technologically advanced operation that has allowed us to open two restaurants and a wholesale bakery. Needless to say that our business has greatly improved with the solutions implemented."

Josh Russ Tupper, Owner of Russ & Daughters

You don't want to waste your customers' time because you're fumbling through endless menus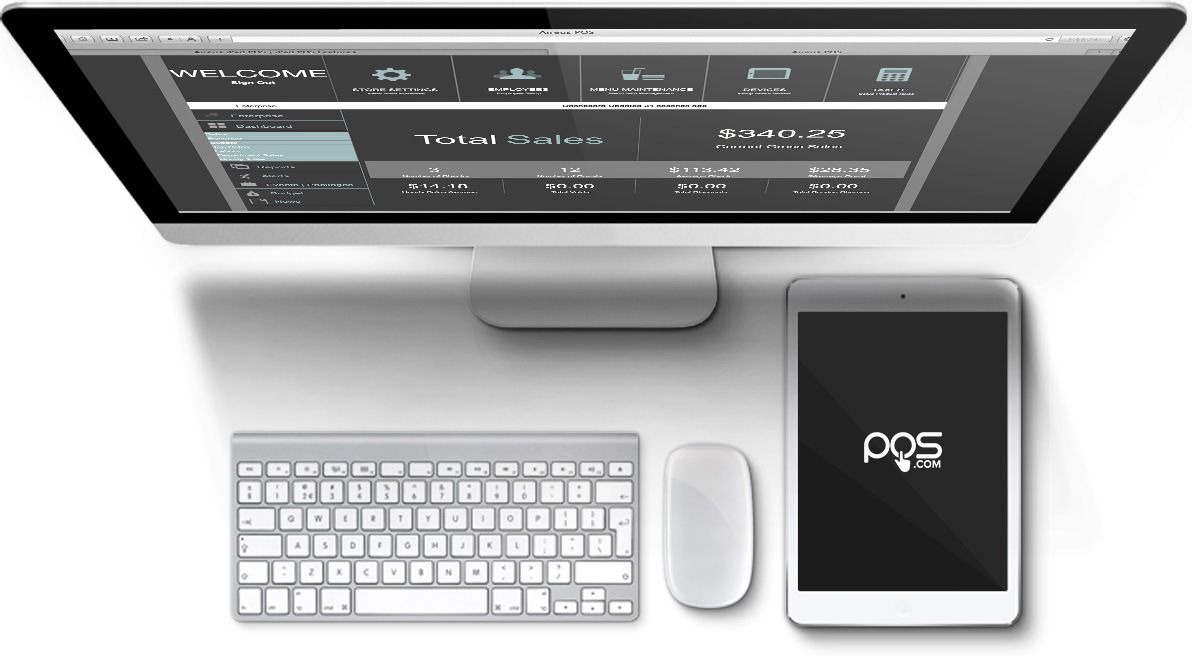 Inventory Management of Ingredients: With our integrated inventory management system the alcohol served can be tracked, so that you know which bottles need to be restocked.


Recipe Control: The detailed ingredients in each recipe can be monitored, so that you know the availability of every item.


Efficiently Track Tabs: With the right bar POS system, tabs can be opened and closed quicker. All you need to do is swipe the credit card of your customer and their information is captured.


Mobile Orders: Reduce lines by enabling customers to place orders from their own mobile devices with our Android or Apple POS.


Till Management: Your cash will be tallied at the end of each day, leaving no place for error.


Serve Faster: Orders can be taken from a single screen, which directly notifies the bartender, thus reducing serving time and increasing customer satisfaction.

Everything from the Cloud: All information related to inventory, menu, employees and so on will be saved in the cloud and can be viewed easily at any time.


Split Bills When Needed: Splitting bills is super-easy, as staff can track who has to pay for which drinks.


Order Errors Eliminated: As the staff will enter the order in the ePOS system, all the information reaches the bartender, eliminating wrong orders and keeping customers happy.


Special Events Management: Managing special events such as happy hours or promotional deals is also easy when using the right bar POS solution.


Integrated Payments: Using a mobile POS, your staff can print receipts, generate, and e-mail receipts from anywhere in your establishment while your customers will be able to pay on the spot.


Advanced Reports: The evolution of your business can be tracked easily with intelligent reports, providing the data you needed in the process of making your bar a success.

Turn your iPad into a cash register with POS.com options for Mobile POS – at POS.com we offer support for iOS, Android and Windows tablet devices.


Run your business from anywhere, at anytime and take your bar with you when you need it with POS.com options for cloud POS. Access your restaurant or bar from any device including PC and Mac.


Options for local POS solutions as well, with support for PC and counter based solutions and support; freedom and flexibility to run your bar the way you want.

Integrate to the processor of your choice with no long term contracts. Accept EMV payments and stop credit card fraud with EMV chip card readers.


Secure processing with PCI compliant solutions. Accept multiple payment types including Apple Pay and Google Wallet along with your own Gift Card solutions.


Omnichannel and Multichannel support. Grow your business and connect with your customers no matter how they order from you. Offer multi-channel promotions and directly engage with your customers through targeted marketing.

Frequently Asked Questions
A POS, or point-of-sale system, is a recording of a transaction, which can be physical (through a written or printed receipt or invoice) or virtual (stored in a computer). Examples include the cash registers at your favorite stores and restaurants or the checkout page when you shop online.
A POS system makes taking bar and restaurant orders easier and faster. Our software here at POS.com gets transactions done in just a few taps or clicks. It also saves every order you input so you don't have to worry about keeping records.
Our POS bundles include a variety of hardware you and your employees can use with ease, like iPad units, desktop PCs, and all-in-one POS terminals.
Yes! If you want to go beyond our standard options, we're just one call away. Our team can help you figure out the best device combination for your business. Our POS software for bars blends seamlessly with the hardware we provide, so you can customize your system in whatever way you want.
Yes. Once we install your POS system, we'll provide a training package that will get you and your staff familiar with the system. We also offer onsite support, in case you need more help with your system.
What to Look for in a POS System
A POS system can make or break your business processes, as it's in charge of processing and recording each transaction you have with your customers. Here's what you should look for when buying one for your company.
Ease of Use Your bar's POS system should be organized and easily understood by your staff. You don't want to waste your customers' time because you're fumbling through endless menus to get an order processed. POS.com makes sure you complete your transactions in just a few taps or clicks.


Innovation YWhether you're promoting your business at a convention or expanding into the food truck business, you'll need a POS you can take anywhere. Here at POS.com, we offer a mobile POS for iOS, Android, and Windows tablets.

You can also access your system anywhere using our cloud POS. Just open it on your computer, log in with your credentials, and you're ready to make a transaction wherever you are.
Expert Tracking It's frustrating to track your business' performance when you're sifting through a confusing spreadsheet your POS automatically generated. It's even more stressful to find out that your system didn't record a month's worth of transactions.

Our restaurant and bar POS system automatically tracks everything from ingredients, recipes, and even bar tabs and uploads them to the cloud so you can access the data you need anywhere and anytime. Our system can quickly generate intelligent reports based on that data so you can easily present them to your partners and investors.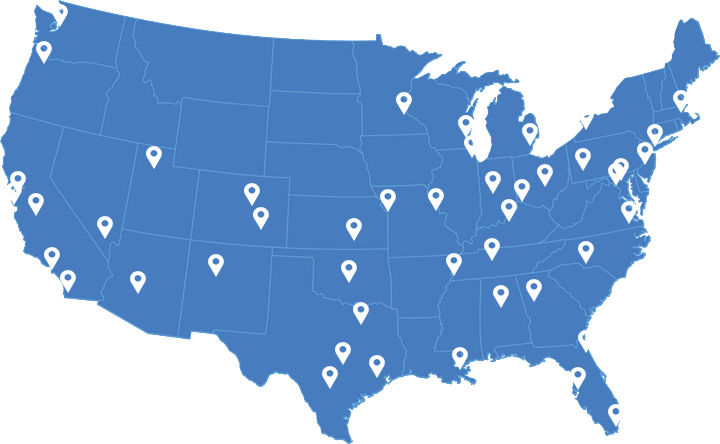 Your bar deserves unparalleled local support, available all over the country.
We believe that providing custom tailored bar point-of-sale systems is not enough for your thriving business. Our exceptional support system is industry-leading and just like the POS system we provide, it's optimized to your business' specific needs.

Desktop POS Bundle
POS.com Retail or Restaurant POS Software

Rugged standard size cash drawer

Thermal receipt printer

Standard barcode scanner

Installation and training package including configuration, setup and onsite support available

24x7 software and hardware support service available

Start with the customer – find out what they want and give it to them.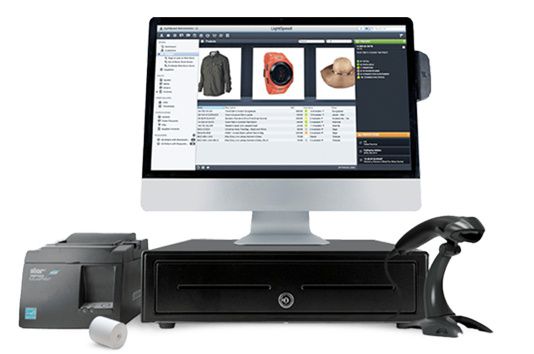 Ready to get started?
Let's get your business lifted off with the perfect Point of Sale solution.
Get in touch with a specialist
or call us toll-free at
+1 888-860-8988