Restaurant POS System
For restaurants including bars, pizzerias, food truck, coffee shop, quick service and more.
Focus on keeping patrons happy with great food & drinks. Leave the headaches of table & staff management, and everything else to our customized POS Solution.
POS.com brings you the best restaurant point-of-sale system, with the functionality you need and the features you want.
Built to complement your restaurant business, built for performance and reliability, curated just for you.
With the POS.com solution built specifically for your unique business, you can be assured that you will have the right ePOS system for your restaurant. POS.com provides businesses like yours the full suite of solutions including: software, POS terminals, and all the service; before, during, and after your system implementation.

Custom Functions & Features

Local Support & Training in 50+ Cities

Desktop and Mobile POS Solution

Accounting, Xero, Quickbooks POS Integration

For Your Business Size

and more

"POS.COM has helped us to grow the from a small family business of one appetizing store, with little to no technology, to a smoothly run, technologically advanced operation that has allowed us to open two restaurants and a wholesale bakery. Needless to say that our business has greatly improved with the solutions implemented."

Josh Russ Tupper, Owner of Russ & Daughters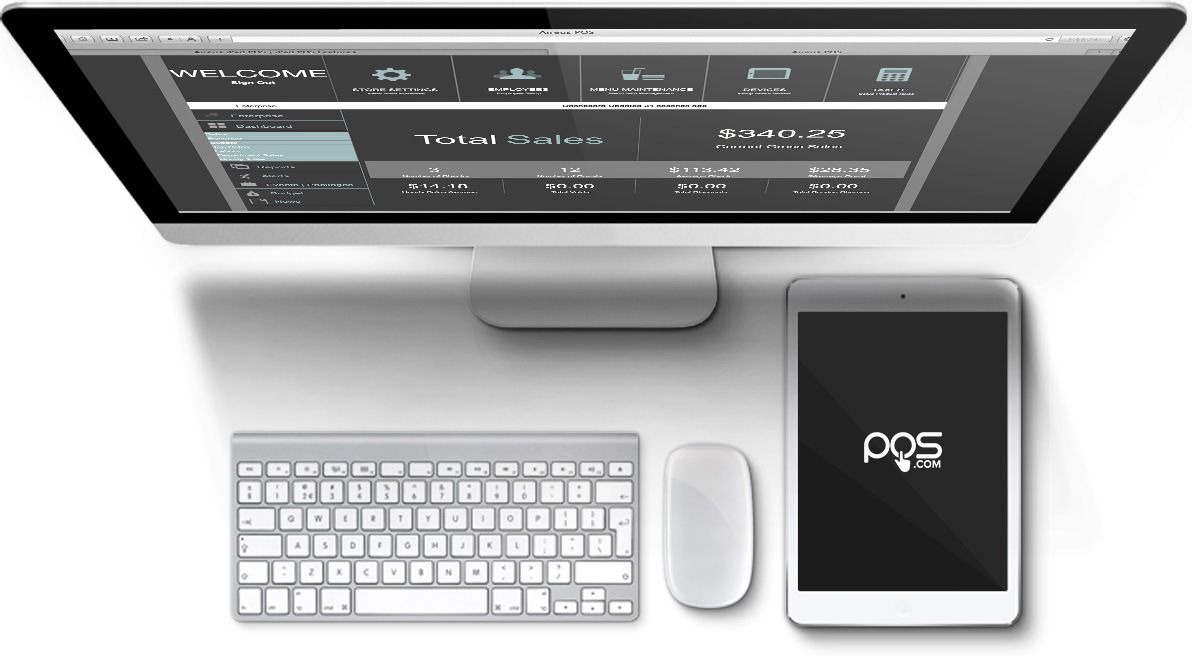 Feature Highlight
Turn your iPad into a cash register with our mobile restaurant POS system for sale. At POS.com we offer support for iOS, Android, and Windows tablet devices. Run your restaurant or bar from anywhere, anytime and take your restaurant with you when you need it with our cloud-based POS solution. Access your restaurant from any device including PC and Mac. Options for local POS solutions as well, with support for PC and counter based solutions and support; freedom and flexibility to run your business the way you want.

Integrate to the processor of your choice with no long term contracts. Accept EMV payments and stop credit card fraud with EMV chip card readers. Secure processing with PCI compliant solutions. Accept multiple payment types including Apple Pay and Google Wallet along with your own Gift Card solutions. Omnichannel and Multichannel support. Grow your restaurant and connect with your customers no matter how they order from you. Offer multi-channel promotions and directly engage with your customers through targeted marketing.
Run your business from anywhere with POS.com options for cloud POS. Access your store or restaurant from any device including PC, Apple POS and Android. With support for PC and counter based POS solutions; you'll have the freedom and flexibility to run your restaurant and bar the way you want. Create schedules, manage commission rates, calculate payroll & assign appointments. The operational efficiency of your restaurant can be increased by managing your staff based on peak hours and tracking your staff shifts and sales performance in just a few clicks. All in your restaurant POS software!
Manage your employees on the go, anywhere, from any device, with our mobile POS solution. Personalization can be taken to an all new level; which will be appreciated by the guests! Choose table layouts, help them split bills or accommodate any special needs. Control the information that is viewable by certain employees, based on their role and responsibility. Get your inventory stats on a real-time basis, so that you can plan your stock and orders accordingly. Setting up events has never been easier! Promotions, happy hours, special events etc. can be handled seamlessly.
Coordination between waiters and chefs back in the kitchen can be taken to an unprecedented level by using the right restaurnat POS system. Sales can be processed from anywhere - from indoors or outside. Customers can be welcomed by employees and they will enjoy the great level of hospitality offered. Easily cater to customer demands such as splitting of bills, requirement of a printed bill or if they ask for receipts printed or e-mailed; with the right POS solution it can all be done in seconds! Managing multiple deliveries is also made easier and you can track the order at all times, so that you are aware of the status of order and ETA.
Are you thinking that internet connectivity might hamper your operations? Not at all, we have options that will ensure that your orders are always up and running without any delay, so that the customers are satisfied at all times! Make self checkouts a breeze: all customers have to do is tap and select their order, collect it, pay for it and leave; rather than waiting for someone to serve them. You can also add text-to-speech tools, Bluetooth keyboards and so on, thereby offering support to the visually impaired.
You can set up loyalty and rewards program in any manner you wish in our restaurant software: you can choose the customers to reward based on several parameters and you can configure the method in which rewards are to be calculated. All the information related to your customers can be stored in a single location, allowing you to access it within a few seconds.
Apply different offers for each customer based on their order history and buying preferences. Customer related information is sorted and stored based on their purchasing behavior as well, as processed by a state of the art algorithm.
With the support of your restaurant POS system you can optimize the ordering and payment processes, thus reducing wait times and serving time. This results in an overall increase in the efficiency, thereby increasing your customers. Optimize your restaurant with the option of portable devices as your mobile POS-system, allowing you to take orders and process payments anywhere your customers might be. Internet down? Not a problem, continue running your business, even while offline. Be it menu details or questions guests would have regarding the food and beverages; your staff can access the right answers from their mobile POS terminal easily.
Customer related information coming from various channels such as mobile, desktop etc. can be stored and segregated in a sensible manner. Third party software can also be integrated, so that you can continue using your marketing tools or analytics tools etc. thereby helping you to analyze and understand complex information in real-time and without any difficulty. Secure processing with PCI compliant solutions. Accept multiple payment types including Apple Pay and Google Wallet along with your own Gift Card solutions. Integrate to the processor of your choice with no long term contracts. Accept EMV payments and stop credit card fraud with EMV chip card readers.
Reports can be accessed on a real-time basis and you will know the entire scene at your restaurant in a moment. Fast moving items and customer preferences can be tracked easily based on sales data, which will help you in altering the menu for better profits. With the inventory reports, you can have a real time update of low stock levels, so that you can place orders for new goods efficiently.
Employee reports can be assessed to know who generates the maximum profits or who is available in order to turn tables quickly. You can also set goals and targets in dashboards, allowing you to keep a track of your performance at regular intervals.
Swipe credit cards from any device with full PCI compliance, transactions are fully encrypted and tokenized. Maintain your current processor, or select another at any time. Stay on the cutting edge of secure transactions with support for EMV, and multiple tender types integrated, including Apple Pay. Sell & track gift cards directly, and with ease. Even if you are making use of multiple accounting systems, seamlessly integrate them with the right restaurant POS software.
All your finances can be managed from a single screen and your financial entries can be posted automatically, saving you time and money. By syncing the sales data with the accounting software at the end of each day, accounting is done with a high level of consistency, so that your finances are always clear.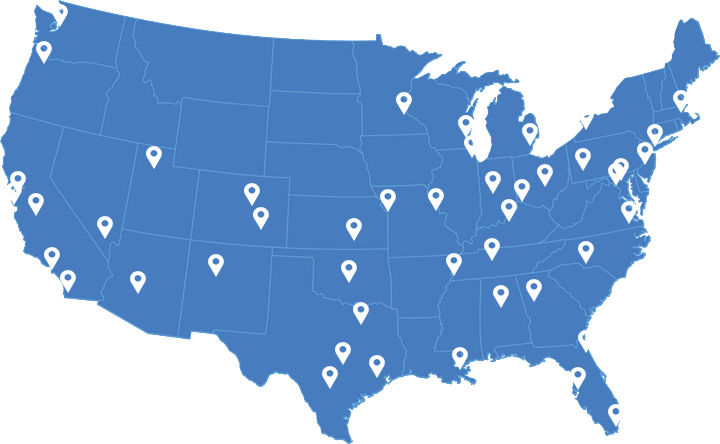 Your restaurant business deserves unparalleled local support, available all over the country.
We believe that just providing a custom-tailored restaurant point of sale software is not enough for your thriving restaurant. Our exceptional support system is industry leading and just like the POS system we provide, it's custom tailored to your restaurant's specific needs.

Desktop POS Bundle
POS.com Retail or Restaurant POS Software

Rugged standard size cash drawer

Thermal receipt printer

Standard barcode scanner

Installation and training package including configuration, setup and onsite support available

24x7 software and hardware support service available

Start with the customer – find out what they want and give it to them.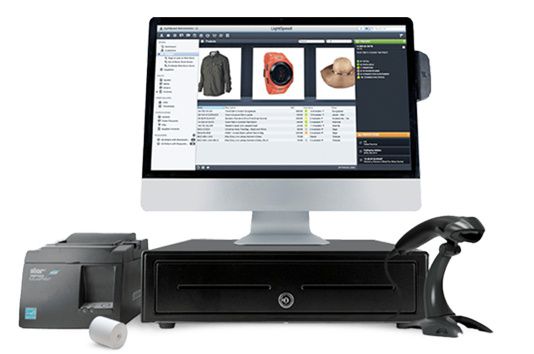 Restaurant Point of Sale Pricing
The right restaurant POS system doesn't have to be expensive! We have flexible pricing plans to fit any business size and any business need, no matter if you own a traditional restaurant, a bar, a pizzeria, a food truck fleet or a coffee shop. Our Restaurant POS software packages include the following.
Essential
Less than 10 tables
Opening your first restaurant?




With the right features you can easily sell, manage and grow your restaurant. We help you seamlessly streamline your business.

1 Register
Up to 2 Printers
Personalized onboarding
Secure cloud backup
Updates included
Reporting
Growth
10+ tables with bar
Planning to expand?




The right retail POS system will help you increase profits, keep customers coming back, & open more stores!


Up to 3 Registers
Up to 4 Printers
Personalized onboarding
Secure cloud backup
Updates included
Reporting
Enterprise
Best for Established Businesses
Want to increase profits and open more stores?




Our custom tailored Point of Sale Solution with enterprise level support will cater to your ever expanding business.

Up to 5 Registers & Unlimited Printers
Personalized onboarding
Omnichannel capabilities
Secure cloud backup
Updates included
Reporting
* Prices are software only, in USD, based on an annual plan, and a per store basis. Popular extensions are available including QuickBooks Accounting integration, Advanced Reporting, Hotel integration, and more. Multiple installation and support plans are available including remote and onsite.
Ready to get started?
Let's get your business lifted off with the perfect Point of Sale solution.
Get in touch with a specialist
or call us toll-free at
+1 888-860-8988