POS System for Clothing & Apparel Stores
Retail POS solution optimized for apparel stores.
We offer Point of Sale Solutions for clothing & apparel stores that adapt to your business needs. From inventory management to extensive reporting tools, we provide you with the tools to operate your business with ease.
POS.com brings you the best POS system for your clothing & apparel store, with the functionality you need and the features you want.
Tailored to complement your business, built for performance and reliability, curated just for you.
With the solution built specifically for your unique clothing and apparel business, you can be assured that you will have the right POS system for your clothing store. POS.com provides businesses like yours the full suite of solutions including: software, hardware, and exceptional service; before, during, and after your system implementation.

Intuitive Style Matrix for Inventory Control

Create custom labels

Extensive sales and inventory reports

Local Support & Training in 50+ Cities

Desktop and mobile POS solutions

Ecommerce, Shopify, Magento Integration

Accounting, Xero, Quickbooks Integration

Customized for all business sizes POS Solution made for your clothing & apparel store
Your business is unique and it needs a point of sale system that is just as unique. Regardless the size, we offer customized solutions that help you run your business efficiently. Take advantage of user-friendly inventory management with intuitive style matrix. Automate sales & promotions with our feature-rich pricing module. And seamlessly incorporate products into your inventory with customized labels and barcodes.
With native multi-store support and omni-channel capabilities, you'll be able to seamlessly manage all of your locations and sales channels within a single user interface. Pull up detailed reports to better analyze and forecast sales, and set up seasonal promotions that keep customers interested. Generate gift certificates with ease, and provide membership/loyalty points to keep your customers coming back.
With a simple to use interface, combined with must-have features that benefit your clothing store - our point of sale solution will help your business reach new milestones and our industry leading technical support will help you keep your business running efficiently.
We offer an all-inclusive POS solution package that is customized for your clothing & apparel business: software, hardware, and everything to help you get started for free when you sign up for a minimum of three (3) years of premium tech support and payment processing with competitive rates by POS.com.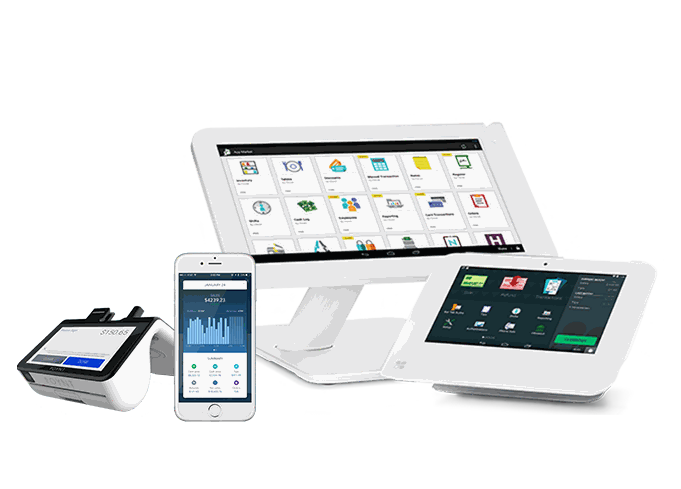 "POS.com has been an integral part of our growth strategy as we've reached over 100 stores. They've provided consulting as well as deployment service in areas like POS, eCommerce, OMS, and CRM. They were able to coordinate integrations from different vendors to allow our customers a seamless omnichannel experience."

Bob Dwyer, CFO of J. McLaughlin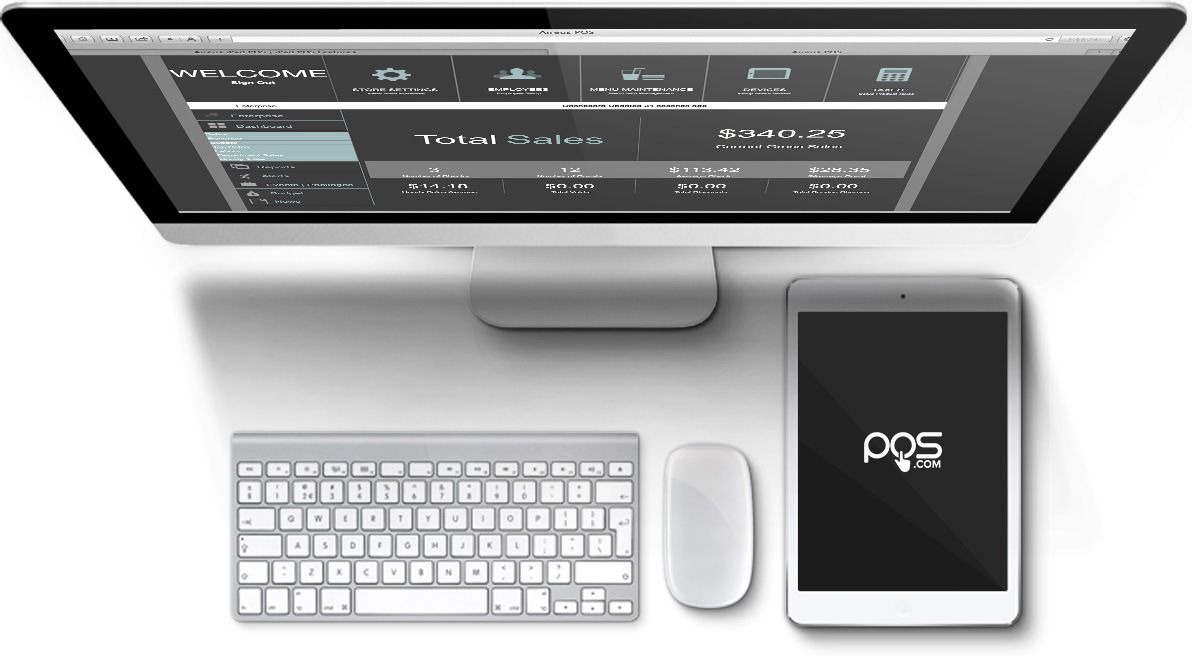 Clothing Inventory Made Easy: Setting up items with different attibutes, as in color, style, or size, is easily done with the product matrices available in our state of the art, user-friendly inventory management system.


Reorder in Time: With the help of notifications based on reorder points you will always have the necessary color and/or size items available. Also, reordering from multiple suppliers can be done with a simple click.


Pricing Flexibility: Whether you need to input new prices for the latest collections, seasonal sales or product bundles, your apparel software makes it easy, so you can concentrate on shoppers and business decisions.


Mobile POS: No matter the age of your target audience, selling only from behind the counter is no longer an option. An Apple or Android POS makes it possible to sell from anywhere in your store, as well as help your shoppers make purchase decisions by recommending related items, and providing item catalogs for reference.

Loyalty Programs: Our apparel software will help you understand the preferences of your customers, so you can offer personalized recommendations, create customized email campaigns, and more!


Advanced Marketing Tools at Your Fingertips: Apply preferential prices based on brands or product categories, or offer discounts to a specific customer group. It's all possible with the right POS system for your retail clothing store.


Integrated Ecommerce: Through an omnichannel ePOS system you can oversee as well as manage both your brick and mortar and online clothing store from the same retail POS system. Selling worldwide has just become easier!


Sync Your Accounting Software: Stop spending time exporting data from your POS and importing it to your accounting software! The accounting (Xero, Quickbooks) POS integration tool available with your clothing store POS saves you time and money.


Decisions Based on Real Data: Day in and day out, standard and tailored reports will offer the support you need to make strategic or tactical decisions based on real data, and not just a hunch.

Turn your iPad into a cash register with POS.com and options for Mobile POS – at POS.com we offer support for iOS, Android and Windows tablet devices.


Run your clothing store from anywhere, at anytime and take your store with you when you need it with POS.com options for cloud based POS. Access your store from any device including PC and Mac.


Options for local retail POS solutions as well, with POS.com support for PC and counter based solutions; freedom and flexibility to run your business the way you want.

Integrate to the processor of your choice with no long term contracts. Accept EMV payments and stop credit card fraud with EMV chip card readers.


Secure processing with PCI compliant solutions. Accept multiple payment types including Apple Pay and Google Wallet along with your own Gift Card solutions.


Omnichannel and Multichannel support. Grow your business and connect with your customers no matter how they shop with you. Offer multi-channel promotions, sell and redeem gift cards, and directly engage with your shoppers through targeted marketing.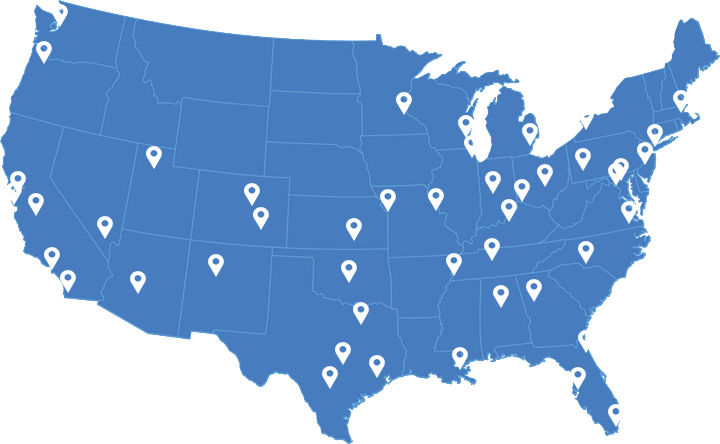 We provide unparalleled local support, all over the country.
We believe that just providing a bespoke Point of Sale solution is not enough for your thriving business. Our exceptional support system is industry leading and just like the POS solutions we provide, it's custom tailored to your business specific needs.
Desktop POS Bundle
POS Software made for your Clothing & Apparel Store

Rugged standard size cash drawer

Thermal receipt printer

Standard barcode scanner

Installation and training package

Configuration setup and onsite support available

24x7x365 software and hardware support service available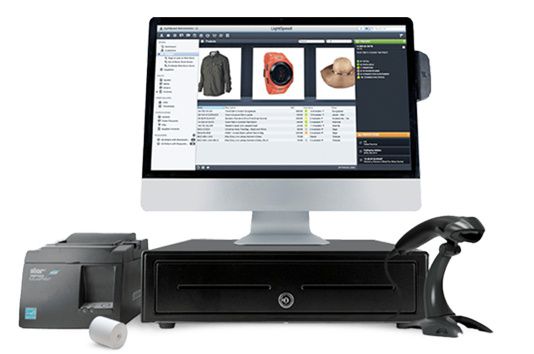 Ready to get started?
Let's get your business lifted off with the perfect Point of Sale solution.
Get in touch with a specialist
or call us toll-free at
+1 888-860-8988