POS System for Retail Businesses
For retail businesses including convenience stores, grocery, clothing & fashion, liquor & winery and more.
Your retail business needs a Point of Sale Solution that can adapt to your needs. From inventory management to extensive reporting tools, we provide you with the tools to operate your business with ease.
POS.com brings you the right retail POS system, with the functionality you need and the features you want.
Built to complement your business, built for performance and reliability, curated just for you.
With the POS.com solution built specifically for your unique store, you can be assured that you will have the right retail management software. POS.com provides businesses like yours the full suite of solutions including: software, hardware, and all the service; before, during, and after your system implementation.

Custom Functions & Features

Local Support & Training in 50+ Cities

Desktop and Mobile POS Solution

Ecommerce, Shopify, Magento Integration,

Accounting, Xero, Quickbooks POS Integration

For Your Business Size

and more

"POS.com has been an integral part of our growth strategy as we've reached over 100 stores. They've provided consulting as well as deployment service in areas like POS, eCommerce, OMS, and CRM. They were able to coordinate integrations from different vendors to allow our customers a seamless omnichannel experience."
Bob Dwyer, CFO of J. McLaughlin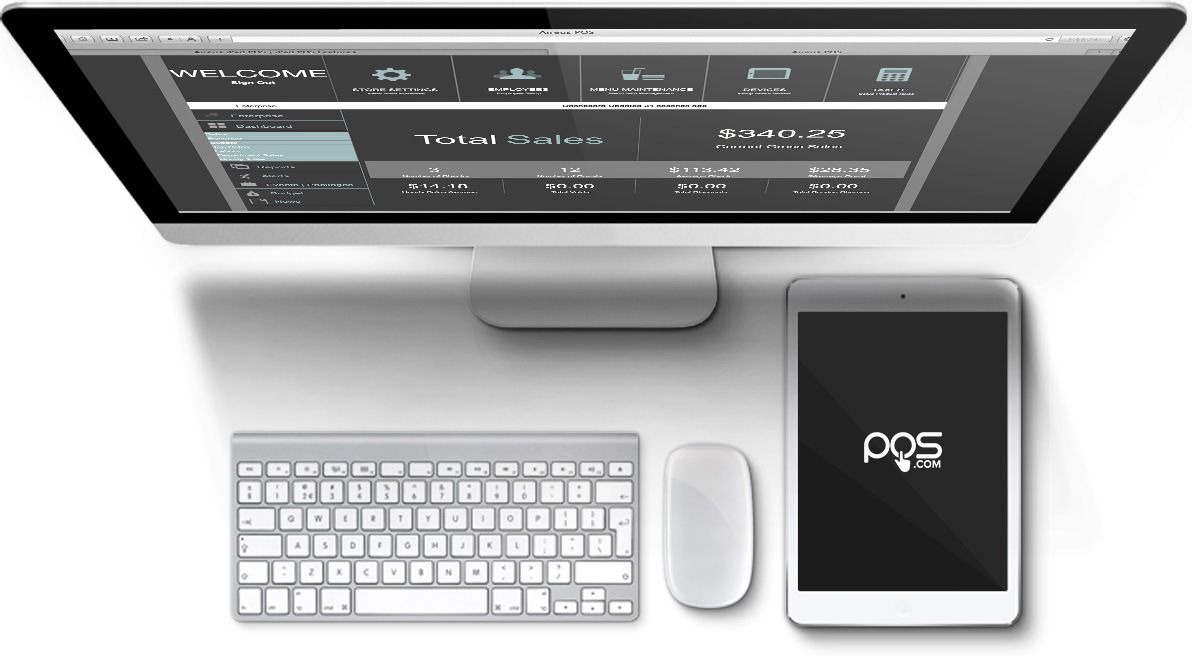 Turn your iPad into a cash register with POS.com and options for Mobile POS – at POS.com we offer support for iOS, Android and Windows tablet devices. Run your business from anywhere, at anytime and take your store with you when you need it with POS.com options for cloud POS. Access your store from any device including PC and Mac. Options for local POS solutions as well, with POS.com support for PC and counter based solutions; freedom and flexibility to run your business the way you want. Integrate to the processor of your choice with no long term contracts. Accept EMV payments and stop credit card fraud with EMV chip card readers.
Secure processing with PCI compliant solutions. Accept multiple payment types including Apple Pay and Google Wallet along with your own Gift Card solutions. Omnichannel and Multichannel support. Grow your business and connect with your customers no matter how they shop with you. Offer multi-channel promotions, sell and redeem gift cards, and directly engage with your shoppers through targeted marketing.
Accommodate all types of inventory, from weighed and grocery store items to clothing matrix and more. Easily build your item database with options for item import including a time saving single bulk item import, and an intuitive, automated item builder, assisting you in creating multiple product variations. Utilize automated purchasing, receiving and transfers, along with automatic calculation of re-stock levels and re-order points, everything an inventory management system provides. Optimize sales performance and keep your customers happy with smart planning, reporting, and forecasting inventory tools.
Easily assort and classify your item database with smart tags and common descriptions. Add multiple vendor items into a single purchase order; thereby saving time and reducing the effort involved. Order management at an improved level: special orders can be entered at the purchase order level and be tracked until receipt and sale.
Customer profiles can be stored in the retail POS system with an intent to improve the overall customer relationship management; thereby offering greater visibility into customer attributes including favorites, as well as purchase history. Email marketing, text message marketing, and integrated loyalty programs give you the ability to reward customers for their business and keep them coming back. Generate, sell, and redeem gift cards with your own customizable gift card program included in the POS system for retail.
Engage with your clients and offer them the personalized shopping experience they deserve with integrated Clienteling programs. With the integrated Customer Relationship Management, tracking your customers and their buying preferences is effortless and convenient. Integrate the CRM with e-mail marketing campaigns, so that your customers are always notified about upcoming offers.
Set up easily with integrated hardware bundles that include all of the POS terminals required to work with preferred mobile tablets and iOS devices including: EMV payment devices, scanners, cash drawers, label printers and more. Save time, and build efficiencies with mobile POS and cloud-based solutions that allow you to help your customers wherever they are on the sales floor. Add customer details to transactions without losing transaction time, manage returns and customer product inquires.
Swipe credit cards from any device with full PCI/DSS compliance out of the box, transactions are fully encrypted and tokenized. Maintain your current processor, or select another at any time. Stay on the cutting edge of secure transactions with full support for EMV, and multiple integrated tender types, including Apple Pay. Build your business in-store and online with integration to eCommerce.
Analyze various sets of information with a wide range of reports at your fingertips, create your own custom reports with easy to use report writer options, and easily export them to Excel for further analysis. Identification of aspects that might require your attention is easier with our POS solution: analyze the items that are fast moving as well as buying trends of customers based on their purchase history, all in assisting you to understand your business better.
Accessing information and analytical data related to sales, customers or employees has never been easier: all thanks to our advanced analytics tool. Track and study item performance with detailed, configurable reporting. Support reporting for franchises with royalty report options.
Your employees can be tracked easily in the ePOS system and you can be in the know about their working hours and sales performance. Adding or removing employees is easy and you can manage your workforce with just a few clicks.
Track employees' peak hours, their commissions and more, making scheduling and managing your employees so much easier. Your workforce can be granted various user permissions, allowing you to set rights and limitations based on the role of the employee.
Sell anywhere – run on PC, Mac, iPad, iPhone and Android. Don't let your counter hold you back. Optimize your stores with the option of portable devices as your mobile POS system. You can make your business grow by providing mobile POS options at exhibitions, events etc. If you have purchase history information about customers from different stores, e-commerce websites or any other channels, you can access the necessary information and plan promotional campaigns by targeting a specific group based on your filters. A mobile point of sale also allows your store associates to easily find products.
Customers from different channels can be connected at a single point, while all the customer related data is stored securely in the backend servers. Internet down? Not a problem, continue running your business, even while offline. Depend on the security of the Cloud for safe storage without having to rely on the internet to ring items. Whether you have a new location, a franchise concept, or a growing chain of retail stores, with POS.com, you can easily setup your POS system, import items, and get up and running quickly. Add more locations, integrate to other programs, and build your business.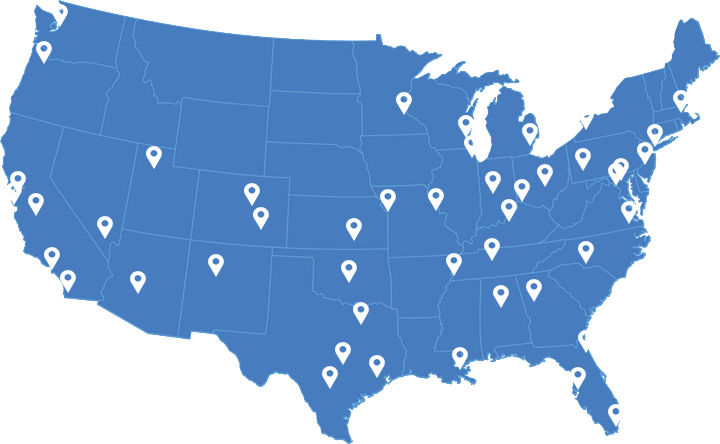 We provide unparalleled local support, all over the country.
We believe that just providing a custom tailored Point of Sale solution is not enough for your thriving business. Our exceptional support system is industry leading and just like the POS system we provide, it's custom tailored to your business specific needs.
Desktop POS Bundle
POS.com Retail or Restaurant POS Software

Rugged standard size cash drawer

Thermal receipt printer

Standard barcode scanner

Installation and training package including configuration, setup and onsite support available

24x7 software and hardware support service available

Start with the customer – find out what they want and give it to them.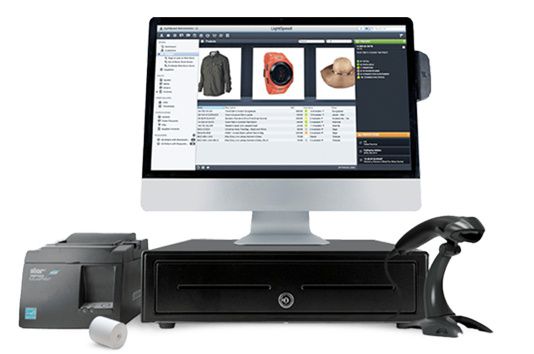 Retail Point of Sale Pricing
The right retail POS system doesn't have to be expensive! We have flexible pricing plans to fit any business size and any business need, no matter if you own a liquor store or winery, a convenience store or a fashion boutique. Our Retail POS solutions include everything you need to get up and running.
Essential
Best for Small 1 Location Businesses
Opening your first store?




With the right features you can easily sell, manage and grow your business. We help you seamlessly streamline your business.

1 Register
Up to 5 Employee accesses
Personalized onboarding
Secure cloud backup
Updates included
Reporting
Growth
Best for Growing Businesses
Planning to expand?




The right retail POS system will help you increase profits, keep customers coming back, & open more stores!


Up to 2 Registers
Up to 10 Employee accesses
Personalized onboarding
Secure cloud backup
Updates included
Reporting
Enterprise
Best for Established Businesses
Want to increase profits and open more stores?




Our custom tailored Point of Sale Solution with enterprise level support will cater to your ever expanding business.

Up to 4 Registers
Up to 20 Employee accesses
Personalized onboarding
Secure cloud backup
Updates included
Reporting
* Prices are software only, in USD, based on an annual plan, and a per store basis. Popular extensions are available including QuickBooks Accounting integration, Advanced Reporting, Hotel integration, and more. Multiple installation and support plans are available including remote and onsite.
Ready to get started?
Let's get your business lifted off with the perfect Point of Sale solution.
Get in touch with a specialist
or call us toll-free at
+1 888-860-8988